The funds managed by CVC JAPAN presently
The Second Fund
Toyo Kanetsu Corporate
Venture Capital Fund II
(TKCV II)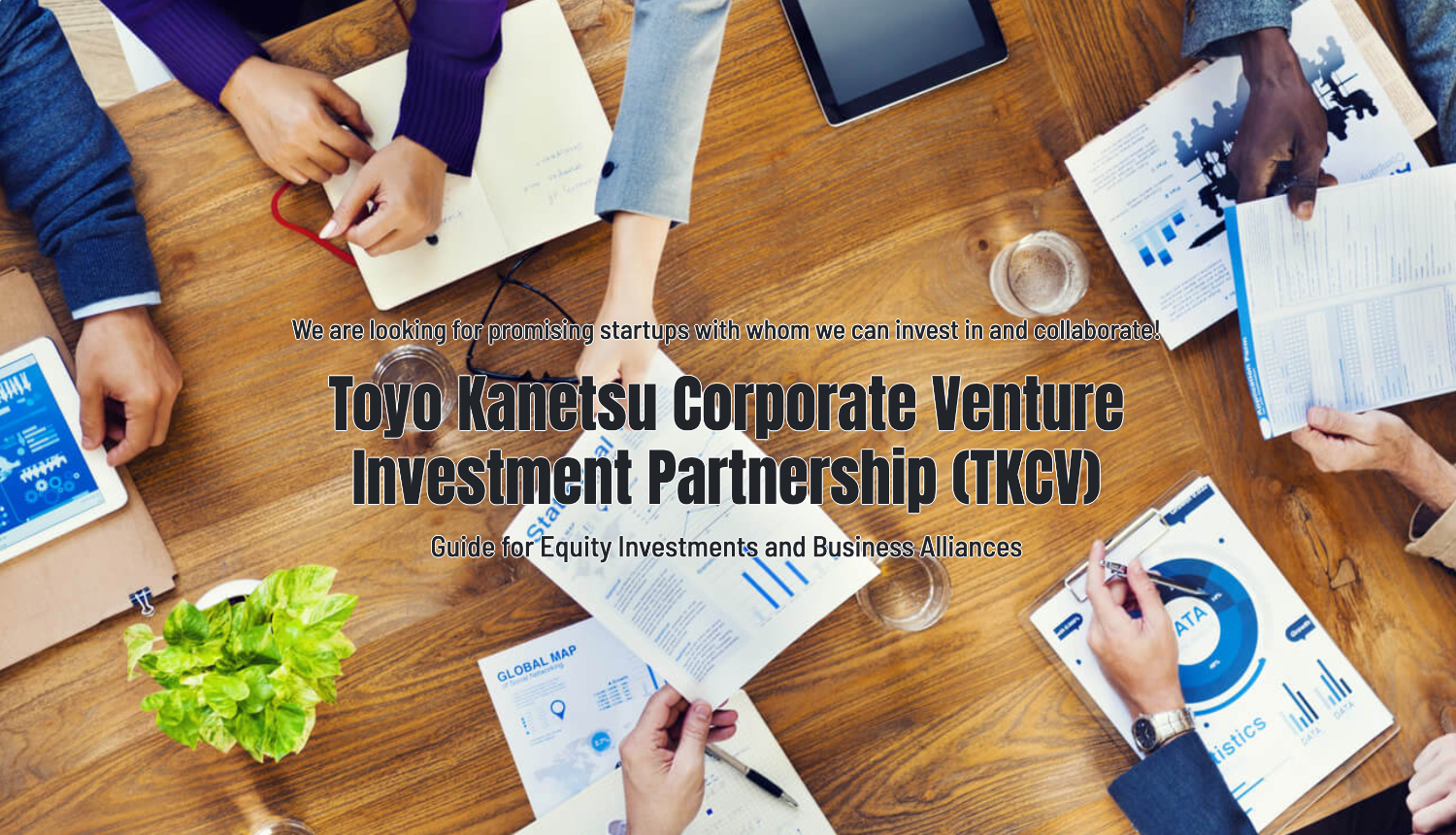 CVC JAPAN has commissioned CVC funds from 2017 since Toyo Kanetsu Corporation (a large-sized crude oil, etc. tank and logistics maker) listed on the First Section of the TSE, and since investment management is operating smoothly, in 2018 we established our second fund. We will consider CVC investment for actively launching new businesses more actively in view of the evaluation of activities so far.
Second Fund (500 million yen) October 2018
Period: 7 years (maximum 2 years extension)
The Chairman of the Fund's Investment Committee and the principal investment officer (Key-man) are in charge of Dr. Satoshi Tomita, president of CVC JAPAN.
The CVC Fund is a promising startup in Japan and overseas with attractive business ideas as an innovative advanced technology and profit model to set up a new business to be the third business of TOYO Kanetsu Corporation listed on TSE 1st Section Etc., and collaborate with investment startups, etc. to realize business construction, and is a corporate venture capital fund. It is founded by two companies, Toyo Kanetsu and CVC JAPAN.

In July 1st, 2019, Toyo Kanetsu Co., Ltd. invested additional approximately $3 million in the fund. As a result, the total present amount of the fund is approximately $8 million.
Investment Policy
TKCV2 as a corporate venture capital fund basically intends to invest in the following 3 types of start-ups
Start-ups which can provide technological seeds or business seeds to develop new business for the TKK Group

Start-ups in different business domains from the existing two business domains (Logistics systems and large storage tanks) are acceptable. Rather, we welcome start-ups different from the existing two businesses
Foreign start-ups that can provide exclusive development rights in Japan (also looking into settlement of a joint venture after investment)
Start-ups which create and operate interesting and unique business models are welcome, even in cases of non-high technology ones

Start-ups that provide a synergistic and strategic effect to expand the existing businesses of the TKK Group (Logistics, Storage Tanks, Construction)

Start-ups that can make business alliances to expand the existing businesses
Start-ups that can supplement and proceed the existing businesses
AI, IoT, and Robotics are still the primary interest of our investment activities although TKCV1 has already invested in those fields

Start-ups that provide financial return only are also acceptable. (For one portion in the entire portfolio of the fund)
As a basic policy, the fund does not invest in the following start-ups or business areas

・Start-ups in the life sciences fields such as life sciences, biotech, medical, etc.
・Start-ups that do not contribute to social benefits according to TKK's basic policy.

Investment Stage

Early Stage (Seed round prior to Series A, Pre-Series A round)
Convertible Note, Preferred Stock, or Common Stock

Investment Area

・USA, South East Asia, Australia, Japan
We are continuing to invest capital of this The Second Fund!
We are seeking for promising start-ups!